It can be devastating for your mental and emotional well-being when you witness someone you love and care about battling a substance use disorder or addiction. Whether the user is a loved one, a life partner, a parent, or another family member, supportive addiction treatment will help you. The impact of addiction is far-reaching, and it can take over your life without you knowing it. It will test your patience, cause stress, impact your bank balance, and even cause you various feelings like anger, fear, frustration, guilt, shame, and even extreme sadness.
However, as hard as they may seem and as bad as you think you feel, you are not alone in your struggle. According to a Pew Research Center survey in 2017, almost half of Americans have a family member or loved one who's addicted to drugs.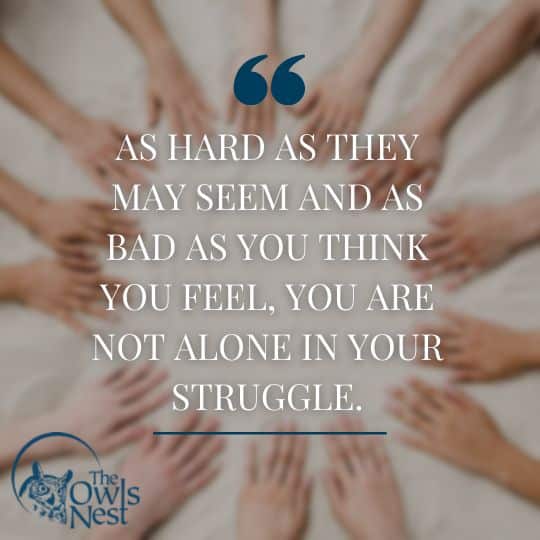 But How Would You Know if You Or Someone You Loved Is Abusing Substances Or Alcohol?
You know you depend on alcohol or illicit substances if you can't go through a day without using them. And this is because an addicted individual cannot control the need to consume alcohol or illicit substances.
Because of their physical need to consume it, some people are willing to go to great lengths to get their fix and thus avoid any form of withdrawal.
Effective Ways You Can Be Supportive To Your Loved One's Addiction Treatment
One of the main challenges in addiction is that the user is not the only one involved in the addiction. The user's behavior, financial, legal problems, and daily struggles impact their family, loved ones, and even friends.
If you are unsure about how to help someone you love go through their recovery journey, here are some effective ways that you can be supportive of their addiction treatment: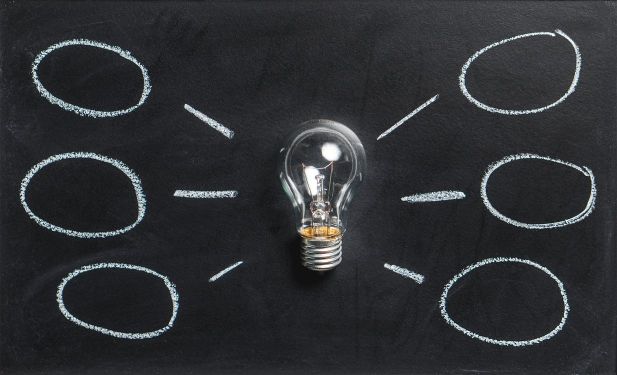 Tip #1: Educate Yourself
Do your research. Find the necessary information you need to understand your addicted loved ones. Learn and understand their process, their addictions, and their tics. As they say, knowledge is power, and with more information, you can assure your loved ones that you can assist them because you understand them. You can use the Substance Abuse Mental Health Services Administration for resources.
Tip #2: Get The Support You Need
Some groups will help you cope and even provide the necessary resources you will need:
Al-Anon

(alcohol addiction)

Nar-Anon

(drug addiction – prescription or illegal)
Tip #3: Get Counseling ASAP
At some point, you might need to get counseling yourself. It is not just for the addict. You can assist your addicted loved one more if you can better manage yourself and the situation. There are many ways to find counselors; checking online is one, and you may even check with your insurance company if they have counselors they can suggest. Talk to someone you can trust about resources like this in your area.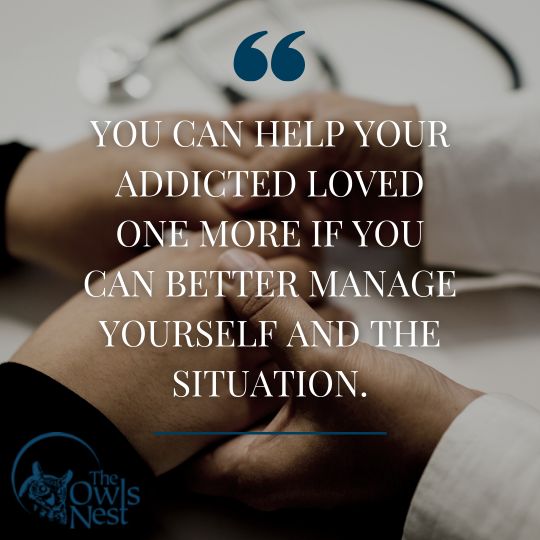 Tip #4: Seek Specialty Help
Different organizations assist with financial or legal concerns that you can inquire from. Their suggested organizations might not have free services, but they believe that they'd suggest ones with great discounts. You can also inquire from your local church; they usually offer free consultation and advise you with decisions you think you might need to reflect on.
Tip #5: Don't Enable Them
It is hard, but you have to do it. You would often pity your family members and loved ones, knowing they have no control over these cravings. At this point, you should know that the only way you can "rescue" them is by helping them get treatment, recover and get better. You know they should be experiencing the consequences of their addiction. They would usually start doing their treatment when they are forced to. Often, it's the family members who support the addict financially. They pay for their rent, food, utilities, and legal fees.
Tip #6: Be Realistic With Your Expectations
Be realistic with your expectations; you should have noticed that in most things, if you keep lecturing someone with your concerns, all the more that they do not listen. It would help if you avoided that. Hold the addict accountable for their misgivings minus the shame. Do not expect they'd say yes to you with all the treatments the first time you ask them because often, they won't do it. Do not be mad at them or pity them.
Our supportive addiction treatment will help you with your concerns about your loved ones. When they're ready, they will. All you can do is encourage them to continue on their recovery journey and make changes in their lives when they realize they're ready.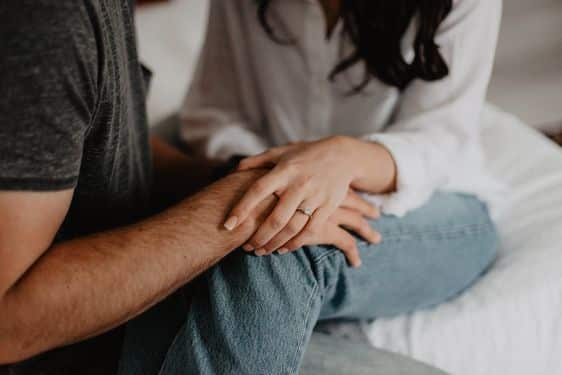 Tip #7: Take Care of Yourself
Last but not least is to take care of yourself! Self-care and self-love will help you care for your addicted family member or loved ones. You will surely get tired of helping your addicted family member or loved ones if you let them ruin your day-to-day life. It will be hard to help them if you resent them, right?
Take care of yourself by getting enough sleep, eating healthy, exercising, and socializing. You will surely be a practical helper if you are healthy and happy.
Always remember that you aren't alone. Many people battle addiction issues every day, and getting the resources and support you need is essential.
Find support like a supportive addiction treatment to manage stress, practice acceptance, and maintain other interests and relationships.
Having a friend or family member with an addiction can be difficult, but there are steps that you can take to support your loved one while caring for yourself. While you cannot force your loved ones to change, encouraging them to get help and supporting them during treatment can help them succeed.
If you or a loved one are struggling with substance use or addiction, contact us at (843) 755-6354 for information on support and treatment facilities in your area.