Intensive Outpatient Program
Recovering from substance abuse disorder alone is difficult — and it doesn't have to be that way. People struggling with drug and alcohol addiction can find professional help and build relationships in recovery by attending an IOP, or intensive outpatient program.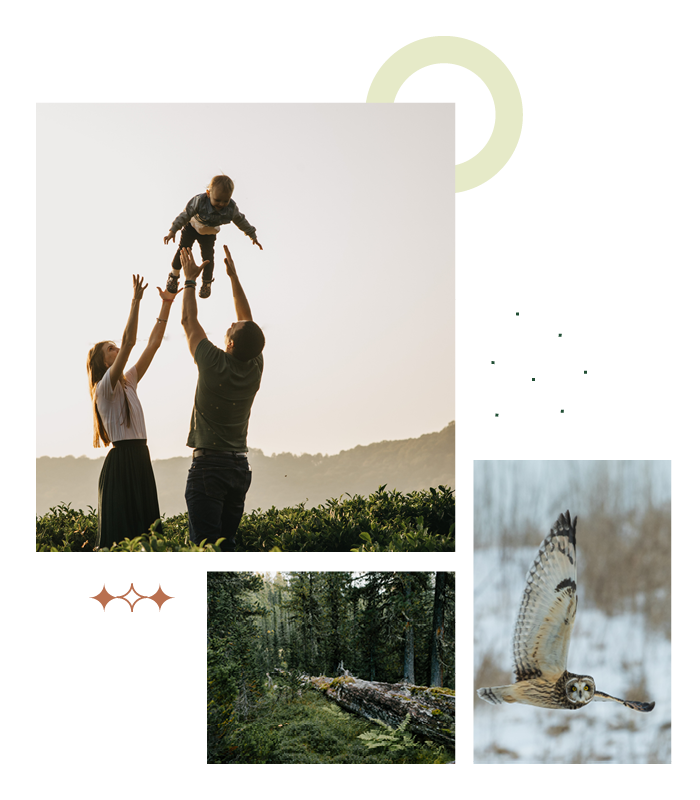 What is an IOP?
IOP stands for intensive outpatient program. Unsurprisingly, the key factors defining this type of treatment are that it's intensive, and it's outpatient.
That means that in IOP, patients attend rehab for three to four hours a day, a few days a week. Outside of those sessions, IOP patients can live at home, go to work or school, and take care of their daily responsibilities as normal.
IOPs are a step down from higher levels of care, such as residential addiction treatment or partial hospitalization programs (PHP). So, if you have already successfully completed an inpatient treatment program or PHP, IOP could be a good choice. However, IOP can also be highly beneficial for patients who need a higher level of care than what a weekly therapist appointment can offer. Indeed, not every patient who attends an IOP program does so after completing a more intensive program, and many use it as a stand-alone option.
Benefits of IOP
For the right person, IOP can be an excellent way to get — and stay — clean and sober. In fact, studies show that IOP can be just as effective as residential addiction treatment in some cases.

Reputable IOP programs provide patients with the same types of therapy and skill-building that they would receive in inpatient care. However, the flexible schedule of IOP creates minimal disruption to the patient's daily life.

Some of the benefits associated with an intensive outpatient program include:


The ability to live at home while attending the program


Shorter time commitment than residential treatment


Lower price than residential treatment


Access to therapy and other resources during the day


Ongoing support from professional staff


Recovery relationships with peers that can continue after addiction treatment
IOP is best suited for patients who have a supportive and sober home environment to return to at the end of the day. For patients who do not have a stable home life, we offer supportive housing that can be your nest for early recovery.
What Happens in IOP?
IOP programs can address substance addictions as well as any other challenges that an individual is facing. For example, IOP can help you heal depression, learn tools for managing anxiety, or work through trauma. You can work on improving self-esteem, understanding your relationships, or exploring your views on life and how they might shape your behavior. This kind of dual diagnosis treatment is critical for long-term recovery. When you address the many complex issues that led you to substance use in the first place, you can find true freedom.
IOP involves a mix of therapy, education, and discussions scheduled throughout the course of your week. Overall, the goal is that treatment with our trained mental health professionals helps patients to better understand the true roots of drug and alcohol addiction. From there, patients are given the time and the tools they need to heal, as well as the coping mechanisms to live a healthy life in the future.
Goal-setting, practical sessions, and life-skill classes help our IOP clients begin to focus on ways to maintain their sobriety after treatment. This may include building a support network, improving relationships with loved ones, and advancing or starting their careers. When treatment ends, our clinical team works with each patient to ensure a solid aftercare plan is in place to ensure lasting recovery.
Therapeutic modalities included in IOP may include:
Individual Therapy
In individual therapy, patients work with a trusted therapist in a confidential, one-on-one setting. The level of individual attention that a patient receives and the private setting allows for the exploration of complex, sensitive issues.
Group Therapy
Group therapy is a key component of IOP. In group therapy, patients meet with therapists and a group of peers who are also in recovery to discuss their feelings, challenges, and experiences. Group therapy shatters the isolation of drug and alcohol addiction and allows clients to create bonds of trust and support with other people pursuing addiction recovery. This is called a process group.
Some group therapy sessions include an educational component, such as: skill-building, relapse prevention, addiction education, codependency support groups, 12 step immersion and more
Cognitive-Behavioral Therapy
In cognitive-behavioral therapy (CBT), patients meet with therapists to look at how thoughts and feelings affect their behaviors — particularly the behaviors around their substance abuse. CBT patients then learn how to challenge and reframe these thoughts and feelings in a more positive way. CBT has been proven to be effective in managing symptoms of depression and anxiety.
Dialectical Behavior Therapy
Dialectical Behavior Therapy (DBT) is a type of therapy that helps patients regulate their emotions. DBT combines the skills taught in CBT with mindfulness strategies that help patients recognize their feelings without judgment. This makes it easier for patients to regulate their moods and reduce the occurrence of self-destructive behaviors like suicidal ideation or self-harm. DBT also is effective in treating patients with borderline personality disorder as well as substance use disorder.
Family Therapy
Family therapy is another key component of IOP that leads to substantial healing. In family therapy, parents, siblings, and other loved ones are invited to participate in therapy sessions with the patient. This allows family members of rehab patients to learn about their loved ones' addictions, to hear about how they might have impacted their loved one, and to learn about how they can support their loved ones in recovery.
How Long Does an Intensive Outpatient Program Last?
Every client's treatment plan is different, depending on his or her goals and needs. At Owl's Nest, most clients dedicate at least 28 days to outpatient treatment. Our clinical team will work with you to develop an appropriate schedule during your admission.
As treatment comes to an end, clients work closely with their clinical team to plan next steps. If a client feels they need more time in treatment — and their clinical team agrees — they are encouraged to remain on campus until they feel equipped to return to their daily lives. From there, clients are even free to continue individual and group therapy sessions weekly in order to help sustain their sobriety. Our program is meant to fit your needs — not vice versa.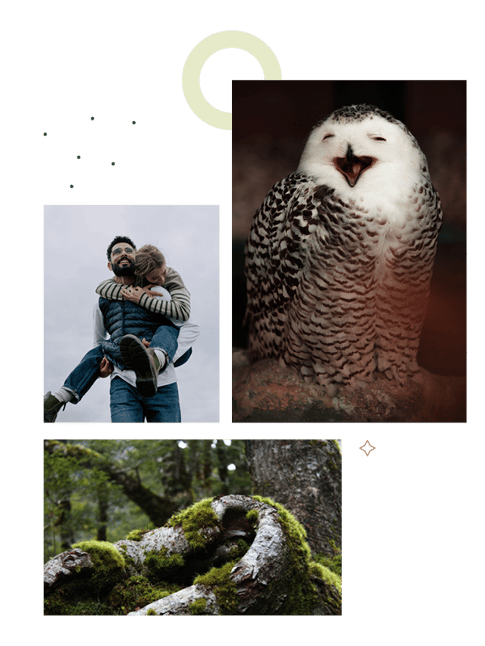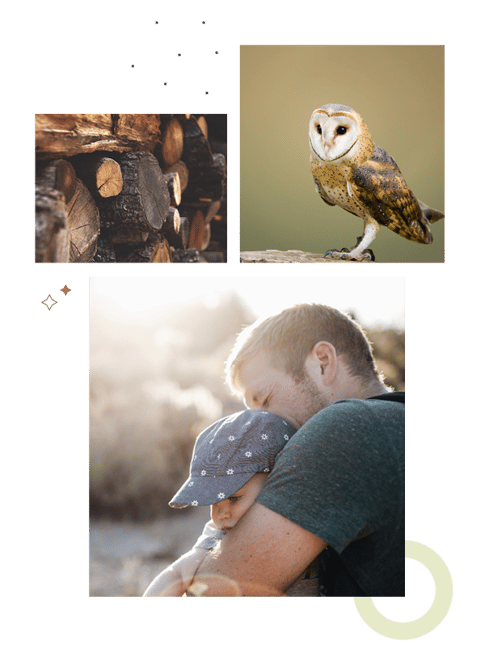 Outpatient Levels of Care
Every person who suffers from a substance use disorder experiences addiction differently — and has a different vision for their future. Owl's Nest Recovery is unique in that we deliver dynamic, patient-centered outpatient programs to facilitate recovery — at any stage of your journey. Clients who attend our programs have the ability to move through our multi-phased approach to addiction treatment. For some, that means beginning with more acute levels of care and moving down to less intensive options like IOP as recovery progresses. Others may enter on an outpatient basis and find that PHP with recovery-supportive housing is a better fit. It's up to you — and our team of clinical experts — to determine the most effective treatment path. The best way to learn what type of treatment is best for you is to call our team.
Partial Hospitalization Program (PHP)
Clients who need more support than an IOP offers will usually start at a PHP level of care — the most intensive level of care available in an outpatient setting. Depending on each client's needs, PHP may include 20 hours per week of group therapy or more, and one individual session each week. Some clients may receive 25 hours of therapy per week, as appropriate.
The typical PHP schedule includes 5 structured sessions of individual or group activities each day for five days a week. As in IOP, PHP features a mix of treatments, such as 12-Step workshops, life skills training, recovery tool sessions, creative writing, relapse prevention education, and interactive workshops to support clients with issues of loss, trauma, anger, anxiety, and depression. After PHP, clients may transition down to IOP or even graduate and continue normal life — in recovery.

Recovering from Addiction at Owl's Nest
We understand that many of our clients need a safe, loving environment to ensure the best possible start to their new lives of wellbeing, hope, and health. Our extended care programming offers just that.
With so many clients proceeding through their recovery journeys on campus, a true environment of hope and healing is created. At The Owl's Nest, residents are more than just a number. They're family.
No one knows this better than our admissions team. As alumni of Owl's Nest themselves, they are standing by to help you learn more about our program and how it could help you or a loved one. Let your own life take flight. Contact us today.