Addiction Treatment for Veterans
Far too many of our vets must face a new battle when they return to civilian life. Find freedom from drug and alcohol addiction and mental health challenges at Owl's Nest Recovery.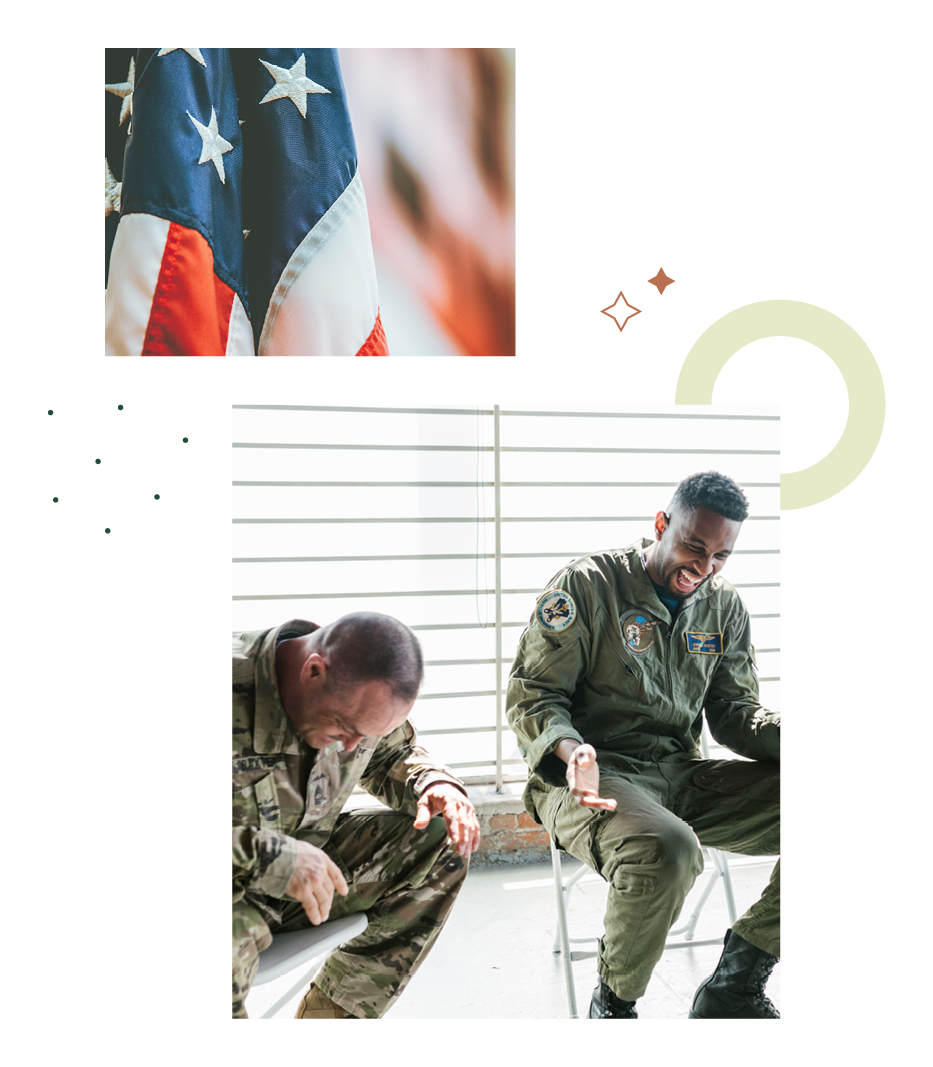 What is Veterans Addiction Treatment?
According to the National Institute on Drug Abuse, America's veterans are at risk for developing substance use disorders and mental health challenges — at rates much higher than the civilian population. Active duty can be a perfect storm for such issues: Service members are separated from their support systems and daily routines, while being exposed to traumatic events and a culture that often encourages substance use. Zero tolerance policies keep active duty substance abuse to a minimum, but problems often explode when veterans return home. Desperate to soothe painful memories or challenging feelings, they often turn to drugs, alcohol, and other dangerous behaviors to numb their emotions. Soon, many find themselves in the grips of addiction.
Veterans addiction treatment is a specialized treatment program that recognizes the unique factors that contribute to substance abuse among our vets. With a trauma-informed approach, we can get to the real cause of the problem and heal it from the inside out — proceeding every step of the way with respect and understanding of what our veterans have gone through. In fact, our Medical Director, Dr. George Cowan, is a veteran himself.
In veterans addiction treatment, vets can find the compassion and professional care they need to find true freedom at last.
Addictions & Mental Health Challenges We Treat
Our veterans addiction treatment program addresses a variety of substance abuse issues, including:


Alcohol Addiction


Benzodiazepine Addiction


Cocaine Addiction


Fentanyl Addiction


Gambling Addiction


Heroin Addiction


Marijuana Addiction


Meth Addiction


Opioid Addiction


Prescription Drug Addiction


And More
As a whole, veterans experience mental health challenges at rates much higher than the general public. That's why we also treat:
What Happens in Addiction Treatment for Veterans?
Modern addiction treatment is based on this concept: No longer do we ask, "What's wrong with you?" Rather, the important question is, "What happened to you?" In addiction treatment for veterans at Owl's Nest, our team of caring experts works individually with each client to identify what's really causing their addiction — and how we can heal it.
Of course, the roots of addiction are tangled. That's why we use a variety of innovative treatment modalities to approach it from all angles, utilizing everything from medication-assisted treatment (MAT) to daily yoga sessions.
A typical day includes a packed schedule of traditional addiction treatment modalities, innovative new approaches, 12 Step work, and plenty of time for relaxing activities that allow you to create supportive relationships with your peers.
Addiction Treatment Modalities
Each client's treatment plan is unique and based on their own needs and goals. However, our clinical team utilizes a variety of the modalities outlined below:
Family Addiction Counseling
Holistic Therapy for Addiction Recovery
Medication-Assisted Therapy (MAT)
Do I Need Inpatient Treatment for Veterans?
Many veterans have the courage and passion to try to tackle addiction on their own. However, addiction is simply too cunning a foe for many to vanquish. Inpatient treatment for veterans provides structure, support, and resources to help you succeed in achieving long-term recovery. These include:
Round-the-Clock Support
Our behavioral health techs are on campus nearly 24 hours a day, standing by to help provide assurance and assistance when you need it.
A Community that Cares
Our campus is home to dozens of other people battling addiction just like you — with many further along the road to recovery. Living alongside peers in recovery gives you added motivation and support when you need it.
Medical Supervision
All clients have access to medical care, including medication-assisted treatment (MAT) as appropriate.
The Owl's Nest
Our peaceful campus has been the site of hundreds of recovery journeys. Let us give you the space you need to heal.
Your Addiction Treatment Plan
Recovery doesn't end with residential treatment. Our team will work with you to build a plan that may extend far beyond your time at Owl's Nest. We won't just kick you out of the nest; we'll give you the wings you need to fly. Next steps may include:


Partial Hospitalization Program (PHP)


IOP for Addiction (IOP)


Outpatient Addiction Treatment Programs


Sober Living in Florence, SC


Mental Health Treatment


Therapy & Counseling for Addiction


And more
How to Pay for Addiction Treatment
Owl's Nest is proud to be in-network with Tricare and VACare, among many other providers. Verify your insurance by clicking below or send us a chat to learn more about your options.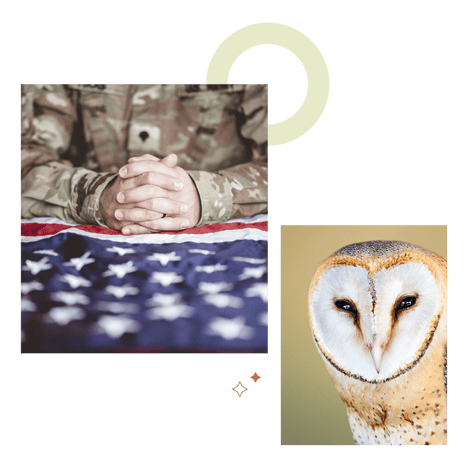 Find Your Freedom
Break free from addiction. Spread your wings and fly at Owl's Nest Recovery in Florence, SC.