Addiction Treatment FAQs
Our caring admissions team has helped hundreds of people find recovery and healing at Owl's Nest. (Plus, they've been through treatment here themselves!) The best way to get your questions about treatment answered is to call us or send a chat right on this page. In the meantime, check out our most frequently asked questions.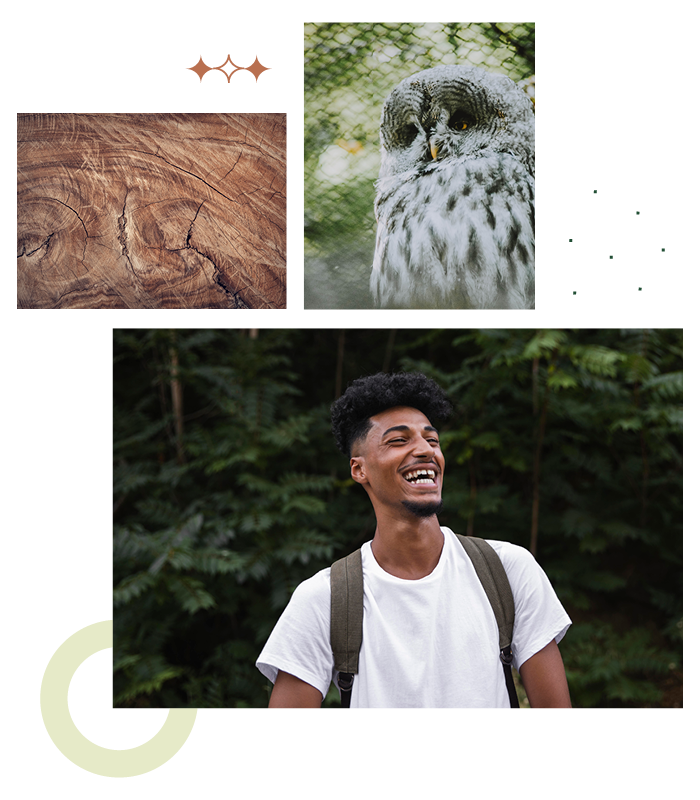 Can family and friends visit me in rehab?
Families and friends are an essential component of long-term recovery, and we involve them in each client's process as clinically appropriate. Generally, residents are allowed to have guests during our weekend visiting hours (noon to 5 pm). Families often bring in their loved one's favorite meal for a picnic on the grounds.
Does insurance pay for rehab?
Owl's Nest Recovery works in collaboration with private health insurance companies to make sure each client utilizes their coverage as medically appropriate. The exact specifics of your coverage will depend on policy details and the insurance company. Verify your benefits to find out what your insurance will cover, or send us a chat for more information.
Can I keep my job while attending addiction treatment?
Outpatient treatment is often flexible enough to accommodate some kind of work schedule. However, whenever possible, it is encouraged that you put your overall well-being and health first. Taking some time off of work can give you the space you need to build lasting recovery. Many employers offer medical leave for care, including substance use treatment. Ask your HR rep or EAP (employee assistance program) what options are available to you. Or, send us a chat to speak with our admissions representatives about ways to manage the work-recovery balance.
Owl's Nest offers laundry facilities on site, so one to two weeks' worth of clothing and toiletries is more than enough. Do not pack any items of clothing that feature drug or alcohol branding. Revealing clothing is also prohibited.
Can I smoke cigarettes in rehab?
For some, giving up drugs, alcohol, AND cigarettes at the same time is an insurmountable task. If you feel you are not ready to give up cigarettes, smoking will be allowed outdoors at designated places and times. For those who do wish to explore quitting, smoking cessation therapy and treatment are available.
Can I bring my computer and cellphone?
We've all become practically attached to our phones. However, digital detox is a key component of any addiction treatment plan. Every patient at Owl's Nest undergoes a two-week no-communication period. After that, communication with the outside world is permitted on an as-needed basis when approved by the clinical team. Typically, your cell phone will be stored safely upon your arrival and returned to you upon discharge.
Can I send mail or receive packages during rehab?
Having adequate support is crucial during addiction recovery, and receiving mail from your loved ones can be therapeutic. To keep each client safe, incoming packages and mail are reviewed by the staff.
Will I need money during my stay?
Owl's Nest Recovery has a convenience store on site with snacks, toiletries, merchandise, and other treats. You may wish to bring a small amount of cash to make purchases from our store manager, Mr. Bill.
How long does drug and alcohol rehab last?
The duration of your stay will vary depending on your needs, goals, and progress. Every individual travels a different path. Because Owl's Nest Recovery offers a wide range of care options, we are able to accommodate many different lengths of stay.
Can I still take my medications while in rehab and detox?
The expert professionals on your clinical team review each client's current medications upon their arrival. Medications can be continued if deemed necessary by the treatment facility.
What does an average day in rehab look like?
Every day in addiction treatment is different. Each day, your clinical team will schedule a variety of therapies and activities to keep you on track with your recovery. An average day could include a mix of the following:
Individual counseling sessions
Group therapy
Art therapy
Mindfulness
Community meals
12 Step meetings
And more
Which addictions do you treat?
If you are struggling to find serenity, we can help. Owl's Nest Recovery offers treatment for:
Alcohol Addiction
Benzodiazepine Addiction
Cocaine Addiction
Fentanyl Addiction
Gambling Addiction
Heroin Addiction
Marijuana Addiction
Meth Addiction
Opioid Addiction
Prescription Drug Addiction
And More

How Can We Help?
Do you have a question we haven't answered? Our recovery team is standing by. Send a chat right on this page, or give us a call.