Addiction Treatment
in South Carolina
If you are struggling with drug and alcohol addiction in South Carolina, you are not alone.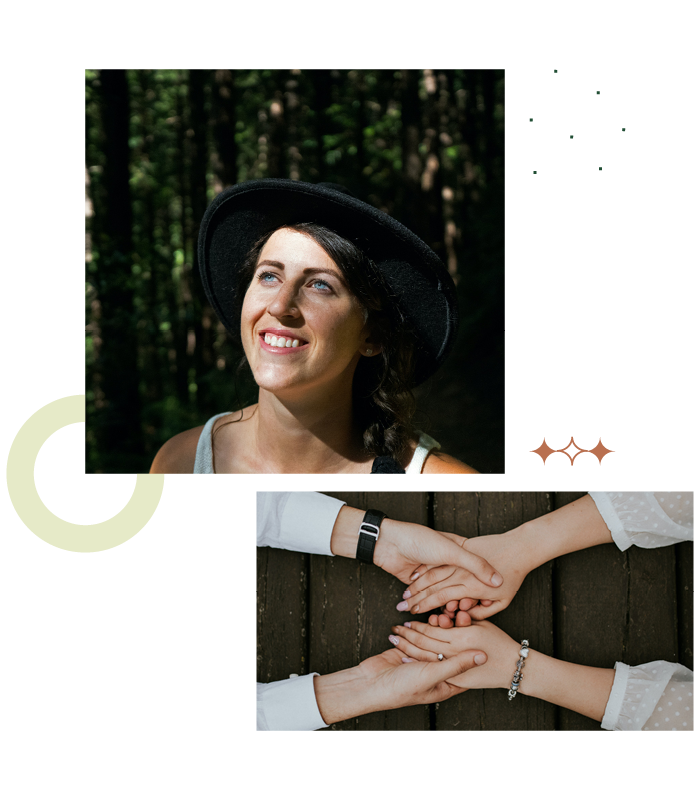 Recent reports from South Carolina's Department of Alcohol and Other Drug Abuse Services showed that Florence County ranked third in the state for DUI crashes, seventh for opioid hospitalizations, and eleventh for opioid overdose deaths. There was about a 75% increase in the rate of amphetamine use in Florence County between 2016 and 2019.
During the 2020 pandemic, drug and alcohol use trends increased throughout the state. In 2020, Florence County saw 52 drug overdose deaths — nearly double the 2019 tally of 28. At the same time, Florence County has one of the highest rates of opioid prescription statewide (sixth, among all counties).
South Carolina is working to improve initiatives that will reduce drug and alcohol misuse and to help people heal from addiction. For example, several lawmakers in the state are pushing to allow more recovery-supportive housing and other resources for substance use disorder treatment and recovery. Recently, law enforcement in Florence County hosted an anonymous drug takeback program, which allowed people to turn in unused prescription medications.
Meanwhile, South Carolina rehab facilities like Owl's Nest Recovery are doing everything we can to help people learn how to beat addiction and find a new life of freedom.
Addiction Treatment Options in South Carolina
There are several types of addiction treatment available in South Carolina rehab centers. No matter what you are dealing with, there is a type of treatment that will work for you. In fact, addiction treatment programs like Owl's Nest understand that every person has unique needs and unique circumstances. For that reason, our clinical team works to find a customized plan for each patient that utilizes the right structure with the right type of therapy, making us a great option for rehab in South Carolina.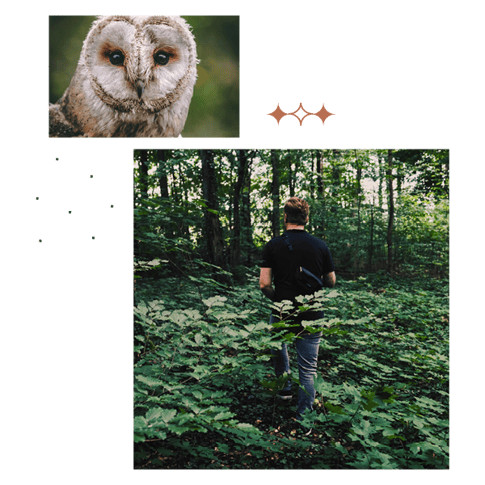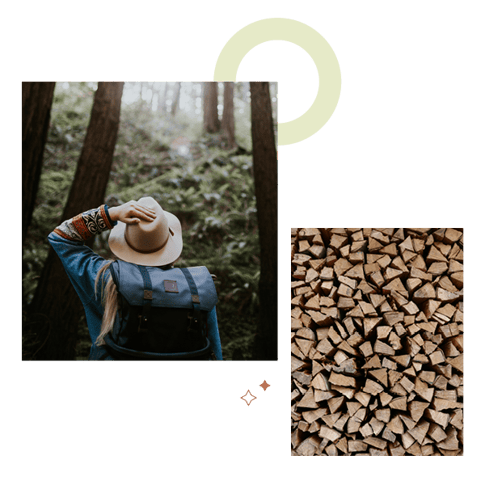 Substance Abuse Treatment
Substance abuse treatment follows a general continuum of care. From there, professionals may utilize a variety of therapies within each level. Not every individual begins at the same level of care. Where you start depends upon the nature of your substance abuse and mental health challenges. If you're not sure where to start, our admissions team can listen to your story and let you know how we can help.
Supervised Detox
The first phase of rehab in South Carolina is detox. Detox and the associated withdrawal should always be managed in a facility under the supervision of trained and supportive medical professionals. These experts can monitor each patient and provide prescriptions or over-the-counter medications to ease any unpleasant symptoms, such as diarrhea, nausea, or pain. Even more importantly, they monitor patients for potentially serious side effects of withdrawal, such as seizures. Having medical help on hand throughout detox is necessary to ensure you make it through safely to the next stage of care. In some cases, detox may also be the first stage in our MAT (medication-assisted treatment) track.
Drug & Alcohol Rehab
Some individuals may choose to continue on to a residential addiction treatment program after detox. Inpatient or residential addiction treatment in South Carolina can help you uncover and heal the reasons for your substance use. Many people cycle in and out of detox for years if they fail to do this vital work. There are, however, many different kinds of residential addiction treatment. Some programs may last about a month, while others may last six months to a year. The length of your own stay depends on many different factors and is best determined by a doctor or clinical team. Medical professionals will consider family commitments, living environment, the length of substance use history, and other factors to recommend an ideal length of stay. Insurance coverage may sometimes play a part as well. Finally, some individuals may be eligible for MAT (medication-assisted treatment). Whatever your particular situation, there is a South Carolina rehab center offering inpatient treatment that is a fit for you.
Partial Hospitalization Program (PHP)
A PHP (partial hospitalization program) is as close as you can get to residential treatment, without room and board being included. PHP sessions usually last at least five hours each, five or more times per week. In between sessions, participants will return home or live in recovery-supportive housing on site or near the facility. PHP is best for people who can take time off of work, or do not have a high level of academic or family commitments. It's also vital that you have a stable home life in order for PHP to be a success. MAT (medication-assisted treatment) may be available in some cases upon clinical approval.
IOP for Addiction
In comparison to PHP, an IOP (intensive outpatient program) offers fewer sessions per week that may be just a few hours each. Therapists may recommend an IOP for someone who is not a high relapse risk and has a supportive home environment. It's often an appropriate first step in recovery for someone whose substance use is not critical. Or, graduates of residential addiction treatment programs or PHP may step down to IOP as they transition back to normal life.
Outpatient Addiction Treatment Programs
People who participate in outpatient treatment at a South Carolina rehab facility may meet with a therapist in person or through telehealth services throughout the week. Today, video conference sessions for counseling can help people with mobility issues or transportation limitations to receive the help they need. Outpatient therapy is usually a minimum of a few hours per week. It is better for people with a lower risk of relapse and a supportive living situation. During outpatient treatment, a person lives at home rather than a rehab center.
Sober Living in Florence, SC
At any stage along the continuum of care, patients can benefit from recovery-supportive sober living that gives them a safe environment for early recovery. At Owl's Nest, we offer affordable sober living to alumni so that they can continue their healing and growth on campus while serving as an inspiration for newer community members.
Mental Health Treatment
Residential treatment isn't just for drug and alcohol abuse. If you're struggling with depression, anxiety, or any other mental or behavioral health issues, a dedicated period in residential treatment could be the decision that helps you find freedom at last.
Therapy & Counseling for Addiction
Each of the previous steps on the continuum of addiction care includes a variety of therapy modalities — each with its own benefits. Therapy options found in South Carolina rehab centers like The Owl's Nest include:
People with similar struggles gather together, sharing their stories, offering suggestions to each other, and providing mutual support.
One-on-one therapy with an addiction counselor helps patients identify the unique causes — and effects — of their substance abuse. Here, deeply rooted trauma can be healed.
Family addiction counseling
A clinician facilitates conversations exploring the family dynamics surrounding the addiction, allowing family members to learn to forgive, heal, and support each other moving forward.
Exercise and nutrition therapies
Help the body heal from the inside out.
Alternative treatments such as yoga and meditation promote overall wellness and deep spiritual healing.
Addiction Therapy Approaches
In inpatient, outpatient, group, and individual settings, professionals use several therapeutic approaches to drug and alcohol treatment in South Carolina. These are a few popular examples:
Cognitive-Behavioral Therapy
Cognitive-behavioral therapy (CBT) for substance abuse helps people identify the reasons for behaviors or their triggers.
Dialectical Behavior Therapy
Dialectical behavior therapy (DBT) for substance abuse helps people learn how to modify behaviors or deal with triggers.
Eye Movement and Desensitization Processing Therapy
Eye movement and desensitization processing therapy (EMDR) helps people with past trauma learn how to heal or cope.
Therapy takes time to work, which is why people often maintain an outpatient therapy program even after they finish a residential program, an IOP, or a PHP.
12 Step Recovery
Owl's Nest Recovery is committed to the 12 Steps as a path to freedom for people struggling with substances. In treatment, you will be introduced to 12-step recovery meetings such as Alcoholics Anonymous, Narcotics Anonymous, Marijuana Anonymous, Crystal Meth Anonymous, or Cocaine Anonymous. We even host 12 Step meetings on campus, so there's no need to leave.
The opposite of addiction is connection. Building a life in recovery means building connections with others who struggle with similar issues and understand how it feels. They can even help you learn how to cope: Recovery meetings often involve sponsorship, which allows newer members to connect with more experienced members. When a person has a sponsor, they have a friend they can call when they feel like they are struggling.

Let Hope Take Flight
Drug and alcohol rehab in South Carolina could give you the wings you need to fly. Call our team today to learn which option is best for you and how to get started.